Howdy. Day 2 was very fast paced – my head is still spinning from all the information that was presented by the speakers as well as conversation with other members.
Upon registration, some of us received canvas tote bags compliments of BuySafe with the IMA logo on one side and the BuySafe Logo on the other. In my bag was the book "eBay Power Seller Secrets- 2nd Edition" by Debra and Brad Schepp. This was exciting to me as I am quoted in this book! I will be available for signings later today
The first presentation was given by Matt Singer of TalkMarket – How to Create an Effective Video Presentation. We learned tips and tricks to create an effective video designed to keep the potential buyers attention and convert them to a sale. Video marketing is the new internet marketing vehicle. If you're not doing it – it is something you need to seriously consider!
The next presentation was by Justin from Google – Optimize your Existing Adwords Account to Increase ROI. This was a very fast paced presentation that was very technical. IMA will be obtaining the PDF presentation to post to our members. Because this was a very technical presentation, I can't say I understood everything, but I took lots of notes because I know this information will come in handy down the road. Others who are using Google Adwords were amazed to find out they were not using all of the tools at their disposal.
The next two presentations I missed as I was working on my video for TalkMarket. They were the Wall Street Panel and SEO by OrangeSoda Marketing. Hopefully we'll get some other attendees to write about these presentations.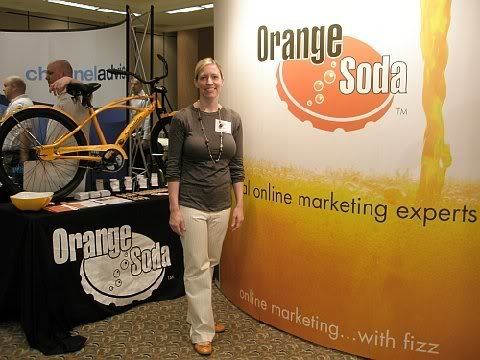 While I was practicing for my TalkMarket video guess who walked into the room? Ina from AuctionBytes! It was exciting to meet her and talk to her. She said she will follow up with me to possibly include a link to my video in one of her blogs or newsletters! Also helping me was a very nice lady from Vendio, Crystal & Darol from 4Ever Funky Footwear. I haven't seen my video yet as they were still editing it last night, but I'm very excited about it. Several attendees had videos made and we will hopefully see them today.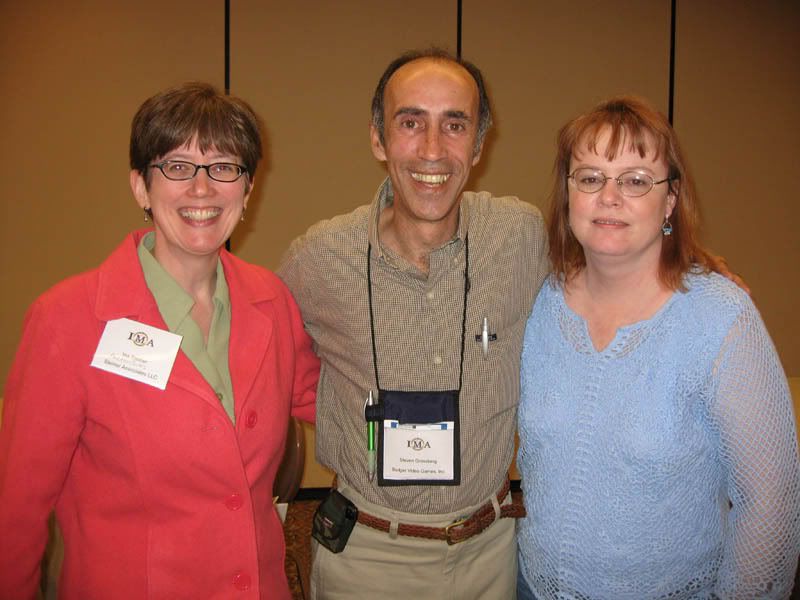 The last presentation was the KeyNote Address by eBay. Unfortunately, Stephanie Tilenius was unable to make it, so the presentation was given by Jim Ambach, VP Seller Experience. He did a great job. This presentation talked a lot about the recent changes that have been made by eBay as well as the future changes they've already announced. I got the distinct feeling that eBay IS listening to sellers, although they may not agree with everything sellers believe should happen. I also believe that eBay is trying to bring back buyer with these changes.
That sums it up for Day 2.
Cyn