Good morning from San Antonio. It is good to be home, but now I have to get to work putting all this new information to work in my business!
If you missed the last day of the conference, you missed out on some great information. Michael Levit from Vendio was the first presenter "Cross Channel Selling Costs and the Effects of eBay's New Pricing."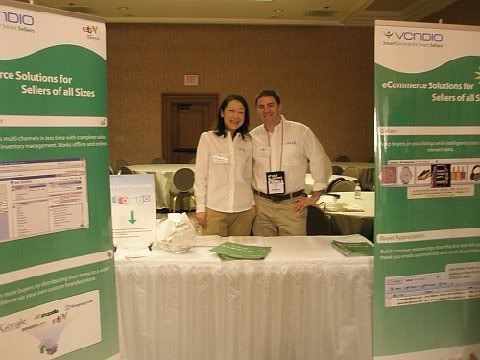 Mike spoke about the importance of creating and running your own website store. Get your webstore established now, as internet retailing is only going to get more competitive in the future. He gave us valuable information on how to market a webstore through SEO, SEM and CSE's (comparison shopping engines).
Next up was David Platt from Infopia presenting "Converting Browsers into Buyers".
David cited a survey done amongst internet shoppers that pinpointed the 6 Problems Encountered Shopping Online. He also gave us several do's and don'ts on creating a website as well as how we can learn from the websites of the big companies who spend thousands of dollars on research.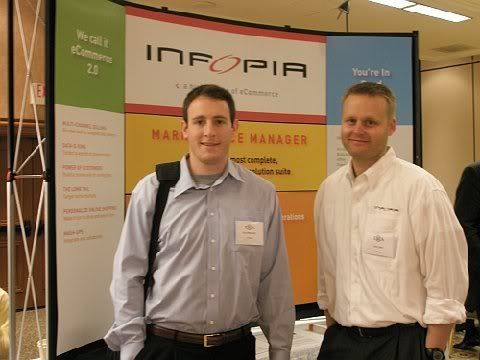 The last presentation I was able to attend was presented by Suzanne from AGenius Marketing on "Building a Successful Website." Suzanne gave a great presentation about keeping your website fresh, how to choose a designer and shopping cart and the importance of continually testing your site.
There was so much information presented in these seminars that I am glad I took detailed notes as I know that I gained thousands of dollars worth of information from just these three speakers. I hope everyone reading this blog will seriously start making plans for IMA's conference next year. Your investment will be returned tenfold.
Cyn